Collingwood, Ontario – August 24 2022 – The Ontario RV Dealers Association announced the winner of the 2022 ORVDA Dealer of the Year Award at the AGM, held at the beautiful Blue Mountain Conference Centre in Collingwood Ontario.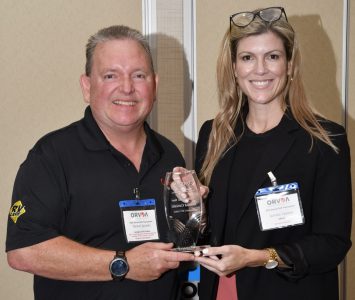 Natalie Conway, Executive Director of ORVDA, described the many contributions that Roland Goreski of Campkin's RV Centre, Whitby, Ontario, has made to the Ontario RVDA, the RVDA of Canada, and the community at large, praising the 2022 ORVDA Dealer of the Year as an individual whose generosity and consideration for his fellow dealers, his customers, and the RV community has earned the respect and admiration of the RV industry throughout Canada.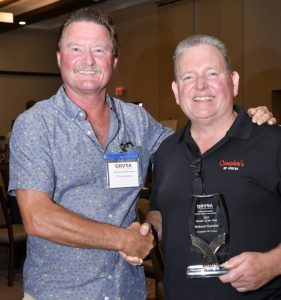 In his acceptance speech, Roland cited the many friends and business associates who have helped him throughout his career. Among these individuals, he credited Brad Campkin as a friend and valued mentor – Roland purchased Campkin's RV Centre from Brad, whose father built the dealership in 1973 – Roland is proud to carry on the Campkin's RV Centre legacy as one of the most respected RV dealerships in Canada.
Stay tuned to RV Dealer News for a full profile on Roland Goreski in the Autumn issue of the magazine.